Meet the
Clement Racing Family
Christophe Clement has been one of the leading trainers in the United States for over 30 years. He has won over 2,400 races including 40 Grade 1, 85 Grade 2 and 159 Grade 3. Cumulative purse money earned by the Clement Racing Stable now exceeds $166 million.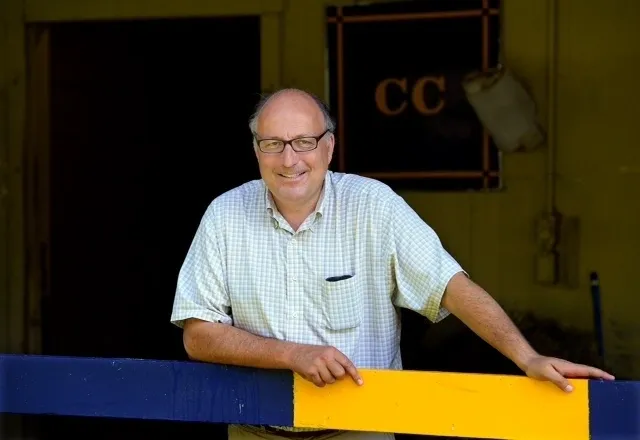 Christophe discovered his love for horses and interest in racing with his father, Miguel Clement, who was a highly respected and successful horse trainer in Chantilly, France. After Miguel passed away in 1978, Christophe was fortunate to stay immersed in horse racing. He learned from some of the pillars of international racing in Europe, including Francois Boutin, Luca Cumani, Alec and Criquette Head, and Claude "Shug" McGaughey in the United States. In 1991, Christophe and his wife Valerie chose America to establish Christophe Clement Racing Stable because of its reputation for excellent racing. His older brother, Nicolas, continues to train in Chantilly.
As a public trainer, Christophe has acquired a reputation for meticulous attention to detail. He takes pride in the horses under his care and personally trains each of them. The Clement philosophy is to establish a relationship with each of the horses under their care. We prioritize the well-being of each horse, and we respect the rules of racing.
Christophe's wife, Valerie, is the matriarch of the family and the stable. A graduate of Assas, Paris, France, with a master's in Econometrics, Valerie is involved in stable logistics and financial planning. She also co-owns Chateau du Cheval, a design and merchandising company whose clients are well-known racing partners and include Breeders Cup, Claiborne Farm, NYRA, and the Preakness.
The passion for our sport continues.
The passion for our sport certainly continues, and Christophe's philosophy is extending to the next generation.
Miguel, Christophe and Valerie's son, has now joined the stable. A graduate of Duke University, Miguel entered the Darley Flying Start program, apprenticing with Mike de Kock in Dubai and South Africa, followed by two years with Hugo Palmer in Newmarket, England. You most likely have seen Miguel's wife, Acacia Clement, in the paddock as an analyst for NYRA/Fox Sports. She graduated from Fordham and is the founder of Racing For Home, Inc., an aftercare program that she still runs with her mother, Sherrie Courtney.
Charlotte, Christoph and Valerie's daughter, follows the stable management closely and also shares a passion for the sport.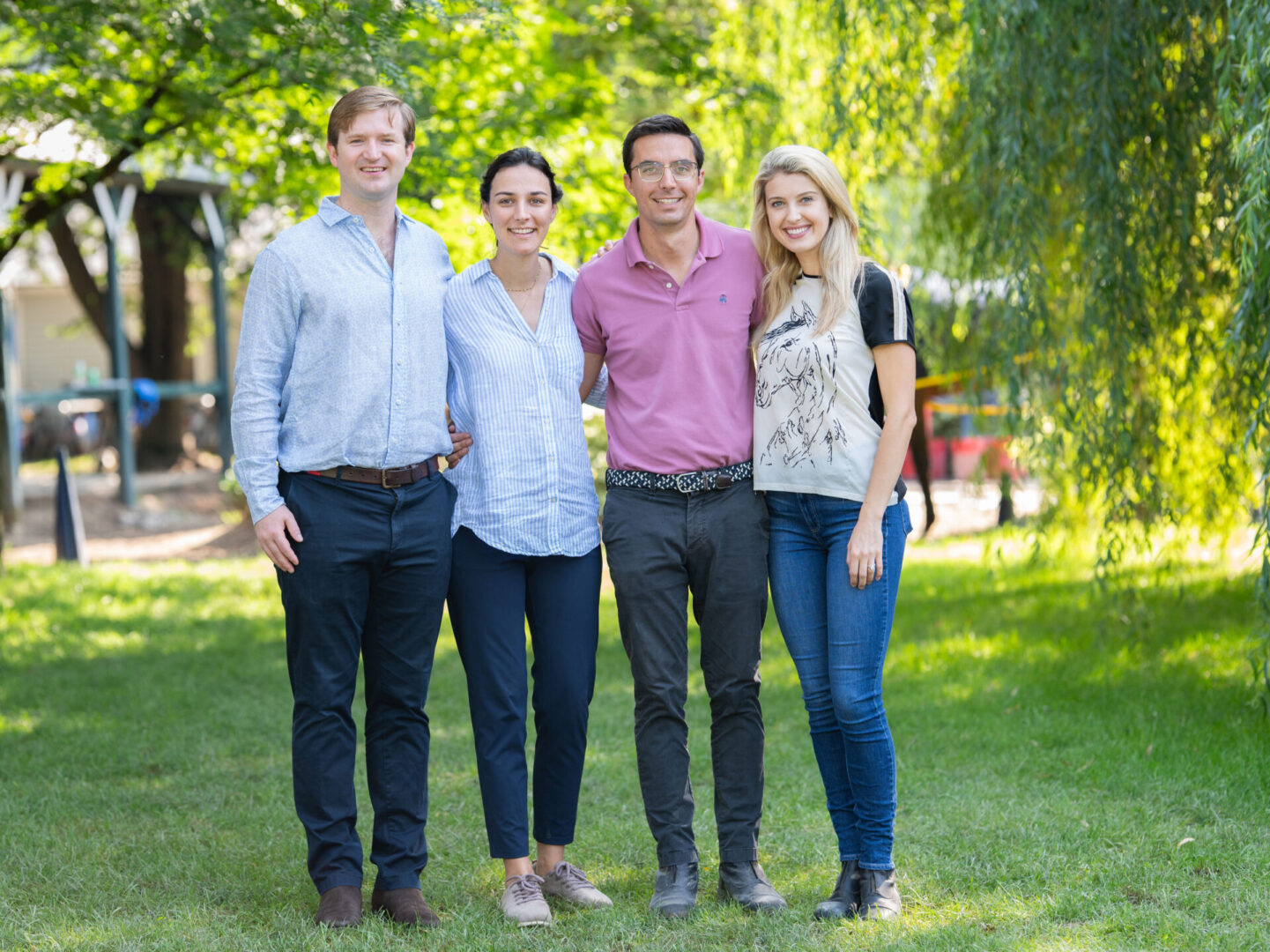 Charlotte Clement Collins, who is married to Shaun Collins, graduated from Vanderbilt University, after which she spent three years as a consultant at McKinsey. She received her MBA from Harvard Business School.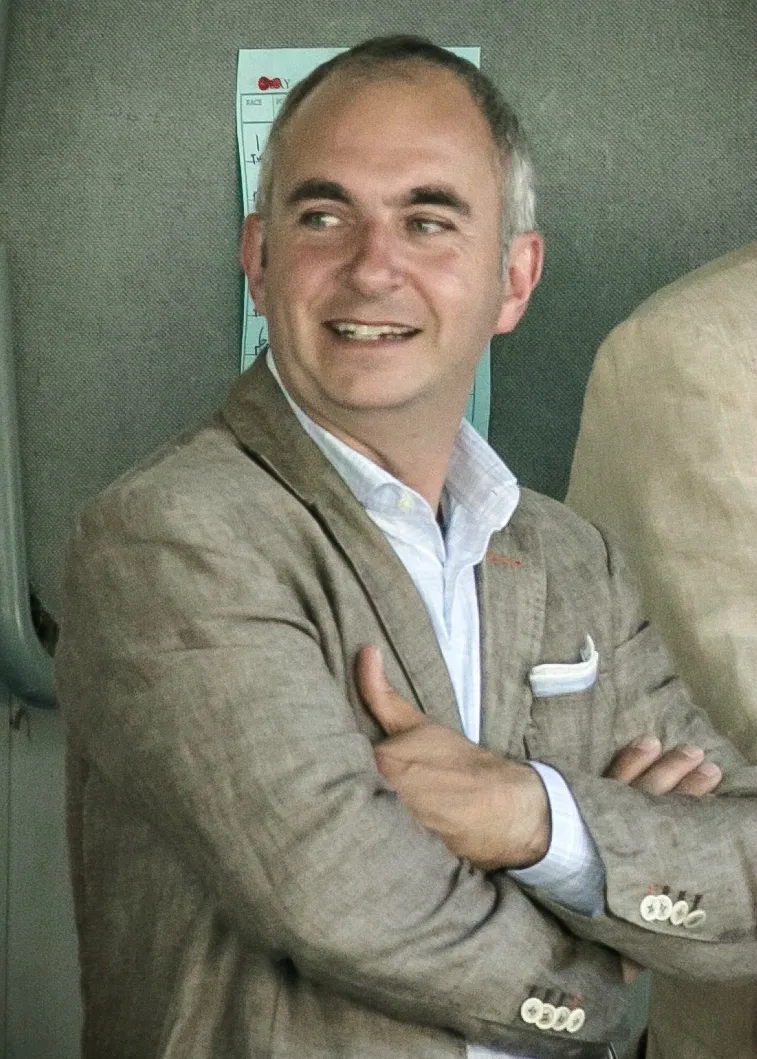 An honorary Clement family member, Christophe Lorieul, has been an assistant for Clement Racing Stables since 1994 and is a pillar of our racing organization. Originally from France, he attended Ecole des Jockeys from 1988-1992 in Chantilly, France, and then obtained an Agriculture/Equine degree in 1994. Before joining the Clement team in America, he worked with Nicolas Clement in Chantilly and later at Taylor Made Farm in Kentucky. Christophe shares his passion for the sport with both his wife, Lena, and his daughter, Elsa, who is a University of Louisville graduate and currently part of the Breeders' Cup team.
Racing is definitely a family passion!